It's simple to setup and easy to use.
Scale With Powerful Loyalty Program
The cashback loyalty program is a straightforward, yet addictive and incentivizing loyalty program – each time the customers buys a product or service, they get a small portion of money back to spend with you on future purchases.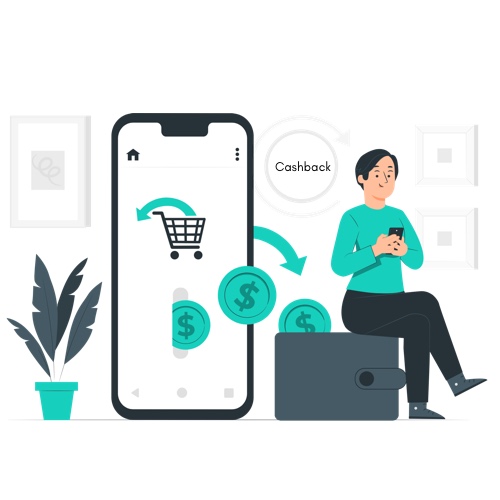 The check in loyalty program is a reward program based on number of visit/patronage to your location. It is commonly used by gym or even  boutique hotel to encourage more spending visit. 
The package loyalty program is a bundle offer concept. Rather than selling a single product or service, you bundle it as a package with multiple quantity and sell to your customers at a member offer price. Your customers will perceive more value, and you will reap the benefit of greater sales.
The paid membership loyalty program is a simple yet enticing loyalty program – the customers agree to pay a recurring membership fee upfront for great benefits or discounts they can use.
The points loyalty program is the most common type of customer loyalty in most industries. Every time customers spend with you, your customers will earn points and they can use these points to redeem rewards. 
The punch card loyalty program is one of the oldest and tried method of encouraging customer loyalty. The customers receive a digital punch or stamp after each purchase.  It drive customers back to spend with you with the promise of free or discount after a certain number of purchases. 
The stored value loyalty program is also known as top up program or gift card program. It is a prepaid card. It contains monetary value and when used as a form of payment, the amount is deducted from the existing value. Your customers can topped up with additional value as well.
The tiered loyalty program gives different benefits to specific group of members according to their spending levels. Once a member reaches a certain level of spending, he or she will be upgraded to a new tier and unlock new benefits.
6 Easy Ways To Sign Up Members
That Grow Your Members Size Quickly
You can add members at the admin portal
You can import members using an excel file.
Your in-store staff can perform fast sign up by entering just the mobile numbers or email. The system will trigger SMS or email to get your customers to complete the rest of the profile.
Your customers can sign up on your member portal.

Your member portal URL can be obtained from the admin portal. 
Your customers can sign up on your member mobile app.
For Free, Strong and Mighty plan, the member mobile app name is "Poket Rewards".
For Enterprise plan, the app will be branded under your company name
Your customer friend will get a referral link automatically for self-sign up to your loyalty program
HOW DO YOUR IN-STORE STAFF PERFORM TRANSACTIONS
Fast Transaction Processing
That Save Your Team Tons of Time
User-friendly interface that your staff can perform transactions quickly and easily. In fact, your staff can perform several transactions concurrently. For example, your staff can issue points, issue e-vouchers, and redeem rewards in one go on the same screen.
Point of Sale Integration
Yes, we have an open API where your point of sale ("POS") vendor can use to integrate Poket solution into your POS system. With the integration, your in-store can perform transactions directly from your POS machine.
Wonder if you can export transactions from your existing system and import to Poket system for computation of points earned? Certainly you can do this too.
Unleash Your Customers Growth Potential Today
Start Your Winning Loyalty Program Now