Get enterprise-ready application at speed.
LOYALTY PROGRAM TYPES FOR ENTERPRISE
Scale With Powerful Loyalty Program
MULTIPLE BRANDS/ MERCHANTS
The coalition loyalty program is a multi-brands or multi-merchants program. The customers  can accumulate points across the different businesses and redeem rewards for use at the participating brands or merchants.
This program is commonly used at shopping malls and organizations with multiple brands.
COMBINATION OF LOYALTY PROGRAMS
The hybrid loyalty program combines two or more types of loyalty mechanics. For example, the combination of points program and game program.
This program is designed to suit the specific needs of a particular business and to cater to the dynamic requirements and expectations of its customers.
OTHER AMAZING LOYALTY PROGRAM
The other amazing loyalty programs that you can launch:
The sky is the limit! You have a dream loyalty CRM  workflow or special features requirements? Simply contact us to explore how we can help to make your dream solution comes to life.
Grow Your Customers Easily, Automatically & Repeatedly
Probably The Most Effective & Effortless Loyalty CRM System
EXCLUSIVE FEATURES FOR ENTERPRISE
Power Up Your Loyalty CRM System
Have It The Way You Like It
Your members can easily scan their receipts on the member mobile app to earn points. This means that even if you do not sell directly to your end consumers (eg: distribution business, shopping mall management or FMCG), you can use a loyalty program to grow your database.
State of art artificial intelligence ("AI") technology that learns your customers buying behaviour and create real-time personalised recommendations to fit the unique lifestyles for each of your customers.
Whether you already have an business intelligence ("BI") tool that requires integration or you will like to explore BI tool with us, we got your covered.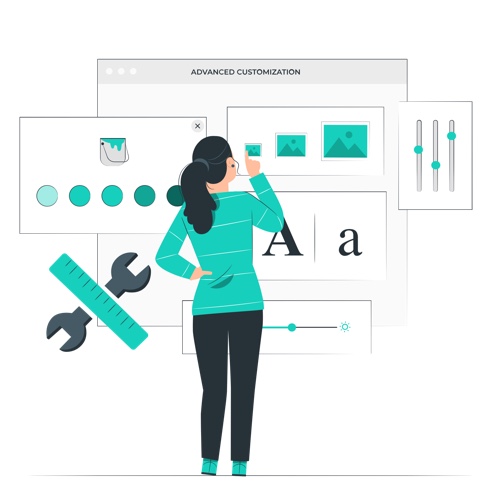 Going beyond the one-size-fits-all features. You have the flexibility of adding new features and  making features adjustments to best serve your business purposes.
Custom Made For Perfect Fit
You Desire It, We Develop It
Are you eager to have a bespoke software to up your business game? Do you have unique business requirements that the ready-made solution does not satisfy your heart desires? If yes, we're here for you.
Let's have a discussion on how  to turn your desires into a reality.
Whether it is a integration with your point-of-sale systems, kiosks, your current mobile app,  your PMS, your CRM, your ERP and/or any other systems, you can leave it to us and have a peace of mind.
It will be a seamless experience for your team because we will liaise and work directly with your vendors to get the integrations work done.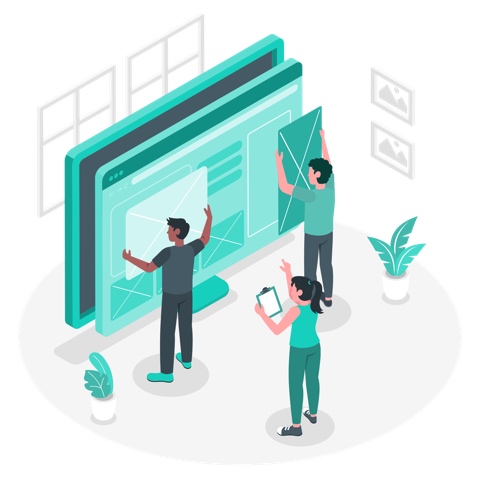 In order to have your branded member portal and/or member mobile app, you can employ a team of developers to do the work but maintaining the developers team will be a recurring high cost. Rather than doing that, you can opt for Poket Enterprise plan where we develop for you and branded under your company name.
This is the best of both worlds. You have the system branded under your company without the high cost for maintaining a developers team.
Get Connected And Achieve Your Organizational Goals